Custom Search
Preschool Snow Theme
This Preschool Snow Theme page includes preschool lesson plans, activities and Interest Learning Center ideas for your Preschool Classroom and links to specific weather activities!  You can find more weather type themes by CLICKING HERE for the main Weather Theme page!  
Let the Theme planning begin!
You can either scroll down through this page to see all of the preschool activities for your theme or click the link below to go to specific preschool activity types you are looking for.
Preschool Snow Theme Art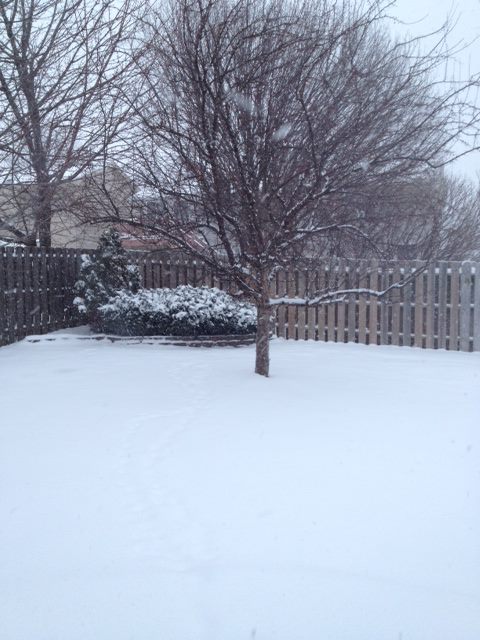 White Out!

Provide black paper and any white art/craft materials you have (cotton balls, scrap paper, etc.), white paint, white school glue, etc.
Let the children create a blizzard!
Cotton Snow People
Provide blue paper and lots of cotton balls and glue.
The children dip the balls in glue and place on their papers to make a snowman!
If they gently pull on the cotton, it will get fluffier.
Add googly eyes and scraps of black and orange paper for eyes, mouth and nose!
Shaving Cream Snow
Mix equal parts of shaving cream and white glue.
The children paint a winter scene, a snowman, etc. with it.  When it dries, it becomes very puffy!
Driving In the Snow
Materials needed:  black or blue paper, white paint, toy cars
Drop paint on the paper and let the kids drive in the snow.  The shapes and textures the wheels make are great!
The children can drive for fun or drive to make shapes, numbers or even letters!
Preschool Snow Theme Block Center Ideas
Winter Animals

Add plastic animals to the block area.  The children can build winter homes for them.
You could add polyfil pieces as well for them to blanket snow over the caves or blocks.
Ski Slope
Glue cotton on a large piece of cardboard.  Glue craft sticks on the bottom of some plastic people.
Go skiing!
Preschool Snow Theme Circle Time Ideas
Circle Time is such a great time for children to learn the social skills of being together as a large group AND to learn more about your theme!

The Mitten
Read the story The Mitten by Jan Brett.
In advance, cut out a large mitten out of paper or fabric.  Also, cut out pictures of each of the animals from the story.
Give the pieces out to the children.
As you read the story, stop for each child to place their animal in the large mitten!
Snowflake Song
Snowflakes, snowflakes
Falling to the ground
Each one rests so gently
They never make a sound
Snowflakes, snowflakes
Are so pure and white
The special thing about them is
No two are alike!
Snack Recipe Ideas to Cook Up for Your Theme!
Cooking with children helps develop their math skills and helps them to learn how to follow directions. It also allows for some great conversation! Ask many questions while cooking with your children to encourage conversation! Be sure to ask specific themed questions while making these fun snacks!

Banana Man!
Materials needed:  wooden skewers, bananas, raisins or chocolate chips
Have the children help you to peel bananas and slice them into thick slices.
Show them how to slide three slices on a skewer.
Makes face with raisins or chips!
Preschool Snow Theme Ideas to Transform Your Dramatic Play Area
Shovel the Snow!

Provide lots of white socks (ask for donations) and scraps of white paper.
Show the children how to roll the socks into balls and crumple the paper.
Let them have a snowstorm!
Provide child sized shovels or dustpans for them to shovel the area clean!
Preschool Snow Theme Ideas for your Easel--More Than Just Painting (Although that is always THE favorite in our classroom!)
Branch Painting
Provide small tree sprigs/branches to paint with today!  
Even better if you go for a walk with the children and find the branches yourselves!
Preschool Snow Theme Large Group Games
that help build their muscles while they have fun together
Snowball Fight!

Roll up white socks and use them as snowballs!
Preschool Snow Theme Ideas for Your Library and Literacy Activities for your Preschool Classroom
Book Suggestions for the Library
The Mitten
by Jan Brett
Snowball
by Nina Crews
Snowflakes, Sugar, and Salt: Crystals Up Close (Science All Around You)
by Chu Maki
The Snowy Day
by Ezra Jack Keats
---
---
Preschool Snow Theme Activities to help your Preschoolers develop those small muscles in their hands!
Snowman Letter or Number Matching

Make several snowman shapes and program them by putting the number or letters you are working on with the children.
Make two for each number or letter.  The children match them.
Snowman Board Game
Make your own board games!  They don't have to be fancy!
Place stickers on a path from one end of a large piece of poster board or construction paper to the other end.
Choose playing pieces.  You could use any of the sorters you use in class: coins, teddy bear counters, cars, etc.
Use one die to roll.
Preschool Snow Theme Music and Movement Activities and Ideas to get your Preschoolers Movin' and Groovin'!
Snowflake Moves

After talking about snowflakes, act it out!
How does the snow fall when there are only a few flakes falling from the sky?
How about when a LOT of snow falls?
What about a BLIZZARD!!!
Preschool Snow Theme Activities for the Senses!
Real Snow!

Add real snow to your sensory table...be sure to provide mittens!
If you don't have snow in your area, put VERY sudsy water in your table!
Insta-Snow

This is the COOLEST stuff ever!  When a small amount of water is added to Insta-Snow, the powdery stuff expands so much!  You can find it here or at your local teacher store!
Snow Theme Science Activities--for your Preschool Scientists in Training!
Snow People in Bottles!

Materials needed:  small, clear, plastic water bottles (like the pod size), snow (or water if you have no snow in your area), permanent marker.
Have the children draw a snowman face on the bottle.
Fill with snow.  Cover and let sit out...what the snowman melt and talk about what warm air does to snow and ice.
If you have no snow in your area, fill 3/4 with water and freeze!
Writing Activity Ideas for Your Preschool Snow Theme!
Writing in the Snow

Provide cookie sheets and place some shaving cream on it.
The children use their hands to cover the tray and print their names and other letters on it!
You will find more snow ideas mixed in on the Winter Theme Page!
---
Go to MAIN THEMES Page for more theme ideas!
---
Go to Preschool Plan It's Home Page
---