Hi There!


November 2014 Preschool Primer Newsletter
Welcome to the 35nd issue of the Preschool Plan-It Primer, a free newsletter from https://www.preschool-plan-it.com .

My hope is that you find information in each newsletter that is helpful to you- the Early Childhood Educator- as you work with this wonderful group called Preschoolers! This is the mini-newsletter that focuses on theme suggestions and new additions to the website.

The FULL newsletter is quarterly and goes out in March, June, September and December. To see back issues of the newsletters, go to Newsletter Back Issue Page

Stay current on all new pages added to the website! by "liking" Preschool Plan-It on Facebook at Preschool Plan It

You can also

If a friend DID forward this to you and if you like what you read, please subscribe by visiting Preschool Plan It It's FREE to subscribe!
---
November 2014, Issue # 35

In This Issue:

Theme Suggestions for November

What's New? Search It, Find It, Plan It!
---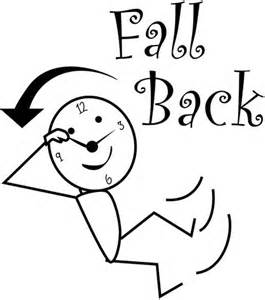 Planning Early for November
Happy November...well almost! I'm sending this newsletter out early so we can do some early planning! Many will have parties and other festivities going on next weekend, so let's get some planning done THIS weekend and free up more time for ourselves!
Speaking of time.....November 2 (that is next weekend), Daylight Savings ends! Don't forget to turn your clocks back by 1 hour before you go to bed on Saturday night. If you don't you will be SUPER early for church and everything else you have planned to do on Sunday!
---
THEME SUGGESTIONS FOR November
Fall weather is here! That usually means lots of soup, stew and homemade bread here on the east coast! My husband and I are also excited that one of our daughters is hosting Thanksgiving dinner this year! In honor of this, you will notice some food related themes for November!
Bread Theme
---
What's New?
New Resources Added to The Preschool Cubby


A Thanksgiving Theme Resource Packet
This resource pack has been added to the store. It supplements the activities from the Thanksgiving Theme Page! Find out more here: Thanksgiving Theme Resource
A Preschool Staff Handbook
I'm very excited to FINALLY have the Preschool Staff Handbook completed! When I started directing preschools, the handbook was 11 pages long. It is now 24 pages long and has been a work in progress!
There is an article available on my sister site, Preschool Director, with details on the sections you should consider if you are the one updating or creating a staff handbook for your program.
That article can be found at the following link:
In addition, I have created a COMPLETELY EDITABLE Staff Handbook for you! It has over 50 policies and procedures (yup! I've been busy!). You can download the handbook, edit/delete/add/change any of the policies and procedures and individualize it for your own program. It is only $5.00 USD in my store.
Read more about it at this link: Preschool Staff Handbook Download Resource
---
In-Service Workshops
Looking to get some in-service hours in this month? These workshops might qualify in your state/province (check with your Director or Licensing Regulations to be sure):
Science in the Preschool Classroom Online Workshop
---
Other Available Resources on the Website:
Preschool Plan-It Amazon Store (Recommended Preschool Items)
My Store (Personal Books and Items for sale)
Product Review Page A page to find honest reviews on books and products I have personally read or used in the classroom.
---
Comments? Ideas for future newsletters? Feedback? This newsletter is written FOR you, so I'd love to hear from you. Just reply to this e-zine and tell me what you think!

Until Next Time,

Cheryl