Bible Interest Learning Center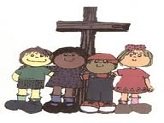 If you work in a Christian program, having a Bible Interest Learning Center is a great way to extend your preschoolers' understanding of the stories and concepts you are or have covered! 
To read my Statement of Faith, click here.


What do children learn while playing in the Bible Interest Learning Center?
Preschool children will:
Develop socio-emotional skills by sharing together in small groups.
Use order/seriation math skills when re-enacting a Bible story.
Express their creativity by adding to what they have learned using materials you add to this center.
Solve problems as they play with the materials and determine how to apply the story to their own lives.
Develop their fine and large muscles (by lifting, grasping, moving and carrying blocks or puppets or other items).

How should the teacher prepare for a Bible Interest Learning Center?

Teachers prepare for this area by pre-planning what Bible story or verse they will be focusing on during the week or month.
When planning, determine what materials and or props you will have at this center.  
Be familiar with the Bible story or concept so you can expand their learning or ask questions while they play.  Just have materials that apply to the story or Bible concept you are covering. The children will take it from there! 

Where should the teacher place a Bible Interest Learning Center?

This will very much depend upon how much space you have and how many areas you'll have!
A Bible Center can be set up in a large space for acting out stories (like a Dramatic Play Area), at a table where you will have puppets, books and activities, or the materials will be in a bin that is available on a carpeted area in your classroom (we have used our Circle Time area during Center time for this).
As this center includes talking and acting out stories, avoid placing it next to quiet areas such as your classroom library.
Although there is no preparation necessary before children use a this area, where you set up your Bible center is important.  
This is an area where lots of conversation and discussion will take place. Therefore, do not place it near a quiet area such as the library.
For suggestions about where to set up interest learning centers in your classroom, CLICK HERE for the Classroom Design Page.

Materials for your Bible Interest Learning Center
Again, this will depend on the story and the activities you want.
For basic items I suggest the following for you to have available all year long.  Many you can make yourself.  You can also purchase them at Amazon.
The most common and most used items will be puppets.  You can purchase Bible character puppets online.  However, you can place any puppets you have to represent a story (such as 2 girl and one boy puppet for the story of Ruth, Naomi and Boaz).
Bible Puppets

Already Made:

Bible Puppets

To Make Your Own
Bibles (include several, colorful Bibles for the children to use).  Below are my two favorites for the classroom.  
Bible

GREAT pictures in this one!

Bible

Longer stories in this one!
A picture of Jesus
Posters or Paper with pictures and the verse or story you are working on;
Journal (either home made or small notebooks, one for each child); a
Prayer Box
From there, you will want to plan activities.  Make your own board games; include puppets for the children to act out a story; provide a bin with dirt, leaves, people, etc. to interact with the Creation Story.
This is where you set your creativity free!  What is your theme for the next few weeks?  Does it coincide with a Bible story or verse (i.e. If you are having a Camping Theme, discuss creation with the children, or helping others, etc.)
Here are some ideas to get you started on materials or activities to consider for your Bible Interest Learning Center that may go with some of your themes!
A Nativity Scene/Creche; Noah's Ark; Small Flannel Board with story related flannel pieces; Bible Memory Games; books of the Bible List and Games; Stories on Tape or CD; Dress up items; legos (to build cities with).
Here are two items that I love for preschoolers!
Noah's Ark

A favorite all year long!

Birth of Jesus Flannel 

We always refer back to this!
In summary, the Bible Interest Center is one that I recommend having available each and every day.  
For Bible based themes and activities CLICK HERE TO GO TO MY BIBLE THEMES PAGE.
Under each theme, you will find suggestions for many activities for your interest learning centers.  Many (most) of these activities can be set up in your Bible Interest Center.
You might have a Bible based art activity in your Bible Interest center and then a Theme Based Art activity at your Art table!
---
Return to Main Interest Centers Page 
---
Return to Preschool Plan It Home Page
---