Welcome to Preschool Plan It!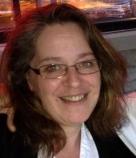 Welcome to Preschool Plan It-- a website created for you, the early childhood educator!  
If you are looking for preschool lesson plans, activities and ideas all in one place on the web, you've come to the right place!  Preschool Plan It provides just that:
Everything you need to plan your lessons in one place so you don't have to spend hours searching!  It's the reason for the tagline:  Search It, Find It, Plan It!
Hi! My name is Cheryl Hatch! I'm honored that you've come to visit my preschool planning site!
I love EVERYTHING preschool!  
I have been in the preschool field since the mid 1990's when I earned my undergraduate degree in Early Childhood Education and have worn many hats including:

Preschool Teacher for community-based, private and for Christian preschool programs.
Preschool Director for Christian and private preschool programs
Superintendent and Sunday school teacher at my home church.
Director of Christian Education (overseeing the church's Preschool Program, Sunday school program, Children's Church program, Mid-week Elementary Program and the Youth Group)
Program Director for our Children's Worship/Children's Church Program 
Moppets Coordinator for the Local MOPS program.
So, I repeat, I love EVERYTHING preschool!  
My goal with this site is to provide teachers with what I wished I'd had over the years when lesson planning: One place to find what I need!

There are some awesome preschool websites and blogs out there, and I've probably visited ALL of them at some point!

My frustration was that it took visiting many of these sites to gather enough ideas for a full week or 2 week themed plan and many of the activities were similar.

So, I rolled up my sleeves, pulled out my themed folders from the past 20 years (yes, I've saved and still use most of the activities I've gathered!) and started typing them up to share here with you!

The result is where you are now!  Preschool Plan It!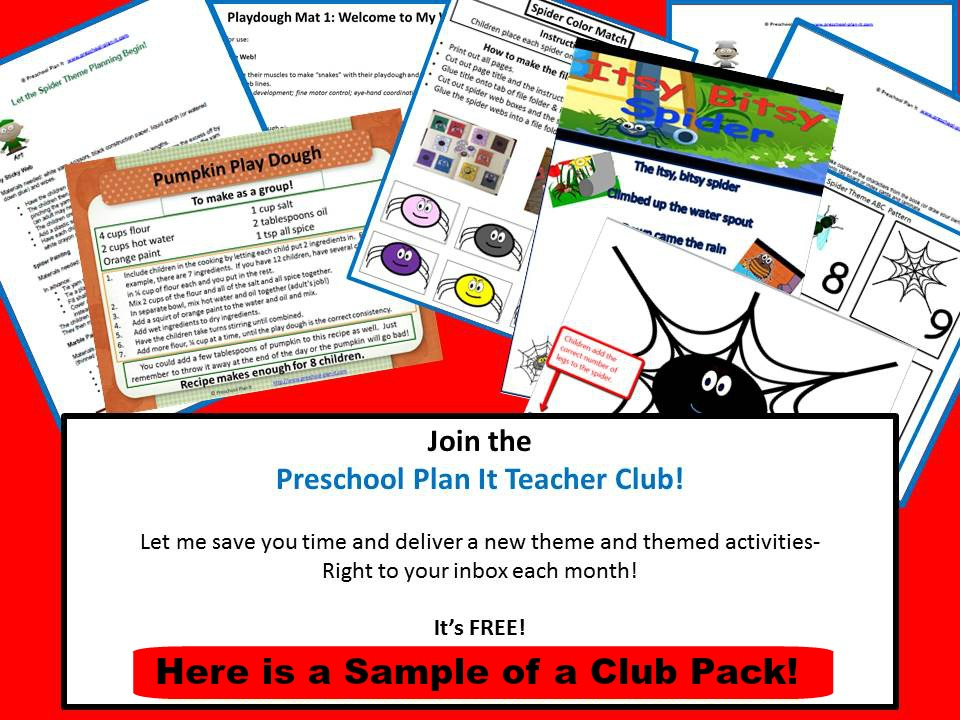 Image of a Sample Club Pack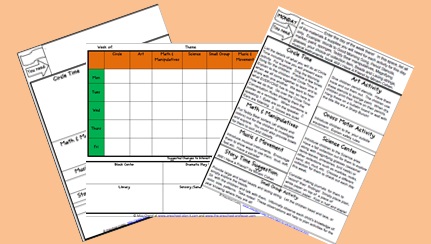 Image of Lesson Planning Forms
I invite you to start out by becoming a member of my FREE club:  The Preschool Plan It Teacher Club!
It's amazingly beneficial to YOU!
As a free club member you will receive:
A NEW theme not available on my website!  There are enough activities in each theme to plan a full week of activities for your preschool classroom to cover all Interest Learning Centers!
Themed & patterned calendar pieces (numbers 1-31).  Each month you'll receive calendar pieces for your Calendar Time.  Eat set will have a pattern applied to it (AB, ABC, ABB, etc.)

Themed Calendar Month Card (blank for you to fill in)
Playdough Recipe Card with ingredients and instructions.  I have over 50 recipes in my file.  Each month I will share a recipe with you.  It will have the ingredients and instructions listed.
An Activity Mat or Game  This themed activity mat is great to improve many skills such as fine-motor development, eye-hand coordination, rote AND rational counting skills and more!
Song Poster with words and pictures (8 X 10).  Each month I'll include a poster of a favorite preschool song.
Song Card  with name of song and picture(4 X 6).  In addition to the 8 X 10 poster, I'll include this 4 X 6 corresponding card.  Collect these each month (and add your own favorite song cards) and you have a great song collection for transition times throughout the day!
The Preschool Plan It Newsletter  This is my weekly newsletter, The Preschool Primer, which has 
Interest learning center information and ideas.

Articles and ideas to stay current in the field.
Organizational tips (such as how to organize your magazine collection!).
Notification of new pages or resources added to the website before anyone else!
Theme suggestions for next month sent out to you by the 10th of THIS month!
As you can see, being a free Club Member has it's benefits!
And, as a thank you for becoming a member, I'll send you my Lesson Planning Forms Packet!  These are the forms I use to plan themes!  The packet includes a daily form to list all the materials you need for the day with room to print the details of each activity.  It also includes the weekly planning form!
Yes! Sign me up!
---
You can also stay current by following me on FACEBOOK, TWITTER and PINTEREST!
I'm super excited to have you as part of the Preschool Plan It family!  I'm glad you're here!  Please come back often!  And, if you have any ideas, suggestions or questions, send a message my way by CLICKING HERE!

Happy Planning!

Cheryl
aka "Miss Cheryl" !

---
Go to Preschool Plan It's Home Page
---