Preschool Bible Lessons & Themes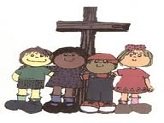 In your Christian preschool classroom, you have the great opportunity to prepare preschool Bible lessons for your students!
Blessings to you and your children as you plan your preschool days! It is an honor to share ideas and activities with others who have the responsibility to share the Good News with preschool children through preschool lesson plans.
Here are the Preschool Bible Lessons Theme Pages


These preschool Bible lessons can help you expand on a Bible story to help draw your children closer to Jesus! This page is an ever growing list of Preschool Bible Lessons and Themes for you to choose from.
Each theme includes age appropriate ideas for your Interest Learning Centers including art, science, math, dramatic play, writing, reading/library, easel, cooking and more!
Choose the Preschool Bible Theme you are planning for!
To read my Statement of Faith, click here.
More Preschool Themes!
I have over 140 preschool themes on the website.  Click any of the images below to see them by type of theme!

Click Here To See More Resources That Will Save You Time!
Want MORE themes?  Sign up for my FREE Club!
You'll receive 1 free weekly theme each month that has printables, games and more!
I Want In! Click To Join!
Go to Preschool Plan It's Home Page