Welcome to Preschool Director's Home Page!
"How Do I Manage ALL of the Tasks as a Preschool Director?"

You know what I mean if you are a preschool director or administrator of:
A half day preschool program, a child care center, a nursery care program, a home or family child care program or any program that provides care for preschoolers
I have been a teacher and/or director for preschool programs for over 20 years. Fortunately, I had some wonderful mentors along the way (Thank you Miss Peggy and Mrs. Rodriguez!).  
Without the help of others in the same positions, we are on our own to figure out the details of carrying out all of our tasks.  
As preschool directors, we are responsible for more administrative areas than most people are aware of. Over the years, I have searched the internet for information on various administrative challenges and was surprised to find very few sites for preschool directors.
This section was developed to provide a resource for all of us in this rewarding yet challenging role.  Here you will find information, articles and templates to help run your program.  You will find the following areas on this website:
There are many ways to move around this section!  You can scroll down below to read what each section covers and click the links to go to those sections.  You can also use the drop down menu at the top of this page.  When you "hover" over the block above that reads "Directors", you will see a drop down menu of the main sections.
IT'S HERE! The Director Files-
A newsletter created JUST FOR DIRECTORS AND ADMINISTRATORS!  
The Director Files is a newsletter that will delivered right to your email, no more than once a week.  We'll cover all things administration:  marketing, staffing, budgeting, enrollment, staff meetings & trainings and...there will also be contests, surveys, and opportunities for discounts on products and resources!
Sign up now--it's free to subscribe--and will be SUPER useful as you direct your program!
What You'll Find In This Preschool Director Section!
The tasks and responsibilities of a preschool director are, as you know, many and never-ending!  I will be adding regularly to the following sections that cover the many areas we handle each day.

Programming includes so many facets of your role.
Some of them are:
Developing and reviewing your mission, philosophy and vision
Determining which type of program you will run.
School Boards:  How to work effectively in partnership with them.
Inspection and Licensing Compliance
And more!
---
Marketing is the lifeline of any program and includes much more than placing a sign out front and/or running an advertisement in the local paper!
There are so many ways to market your program, and you should be considering, if not doing, them all!  

We'll talk about the importance of having a website, a social media presence (including Facebook and Pinterest), and mapping out your neighborhood to identify trends.  We'll talk about how to handle telephone calls (yes, answering your phone is a HUGE piece of marketing, as is HOW the calls are answered!) and many other marketing tools you can use.

---
Staff  This section covers so many areas, you'll want a cup of coffee once it is complete!  Your staff can make or break your program.  

Here we will talk about all things staff such as hiring, training, evaluating and appreciating our staff along with how to provide interactive staff meetings that they actually want to be at!  We'll also cover the not so fun areas such as how to handle gossip and how to help staff develop interpersonal relationships and more.

In addition, we'll talk about Classroom Volunteers, both student interns and parent volunteers, and how they can enhance your program!
---
Parents and families entrust the most important people in their lives to you:  their children.  Here we will talk about how to develop our relationships with parents from that first phone call or tour to the day to day interactions.  

We'll talk about communication, parent handbooks, parent/teacher conferences, involving parents in the program, parent volunteers as well as meeting with parents about concerns as well as properly handling parent complaints.

---
Finances Money, money, money--It's important.  Unless you are running a free program, we need to cover all things money.  In this section we'll talk about budgeting (for the program and individual classrooms), tuition, fundraising, and payroll.
Our roles as directors do not happen in our office or at our desks.  We need to be aware of and make plans for classroom tasks and procedures as well.  Here we'll talk about tasks such as the design of your classrooms, inventories and the rotation and sanitizing of classroom materials--along with how to delegate these tasks properly.
---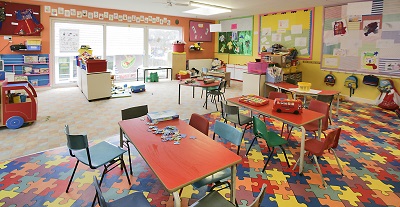 Classrooms  There are many "behind the scenes" tasks that happen in the classroom that we need to consider and take care of or delegate to a trusted staff member.  We'll talk about those things here.  Some are classroom design & evaluation, creating a material/inventory list and rotation list as well as sanitizing materials.  
We'll also discuss Classroom Health and Safety.  It does not stop at having your staff First Aid and CPR certified.  There are many areas you need to consider, put in place and train the staff, parents and children for.
Some of these items that we'll talk about are Emergency Preparedness (including Fire and Tornado drills, Lock Down and Shelter in Place procedures), First Aid Kits, Travel (or Outside) Kits, Toy Recalls and Classroom Safety Check routines.
---
Preschoolers!   <-- This will bring you to the developmental milestones for preschoolers page!
Their care and nurture is the reason we are here! 

To learn more about preschoolers, go to the top of this page and hover over the link titled:

"Understanding Preschoolers".  There you will find sections on all areas related to this awesome age group!
---
---
Director's Cafe And of course, we need a place just for us!  
A place to share ideas on our own professional development, personal self care, time management ideas and just a place to share and network with each other.  
The Directors' Cafe is here just for those reasons!

---
So Welcome, Preschool Director!

Go to Preschool Plan It's Home Page