Preschool Programming for YOUR Program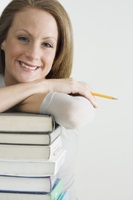 Preschool programming includes many tasks that must be considered by preschool directors and administrators.  
As a preschool director, you KNOW that you need to become a task-master!  
But, you do not have to reinvent the wheel!  
You can delegate some of your tasks and you can follow along as I write articles for the many programming tasks you will face as a director.
As each article becomes available, it will be a blue "clickable" link.  
Here are some of the areas we will look at with regard to preschool programming:
Developing and reviewing your mission, philosophy and vision

Program Types: Determining which type of program you will run and how directing each one differs.

School Boards:  How to work effectively with them from meetings to communicating to assessing your board and assigning responsibilities! 
Inspection requirements
Licensing Compliance
And more!
Other articles you may be interested in:
---
Go to the Preschool Director Home Page
---
Go to Preschool Plan It's Home Page
---