Preschool Marketing Ideas and Tips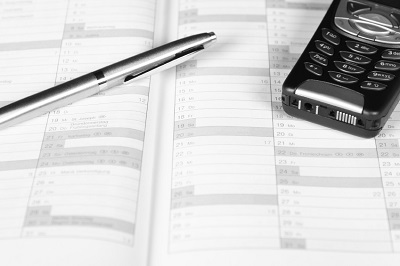 Preschool marketing is an important part of your role as Preschool Director.  Unfortunately, most of us have no training on how to do this effectively.  We have awesome training and experience with everything early childhood related-- except for preschool marketing.
The Many Modes of Preschool Marketing
When I first began directing preschool programs, the marketing consisted of a single website page, posting flyers at the local library and other businesses, an article in the church newsletter and a parent referral discount program.  Our program was always full-with a waiting list.

But times changed-- the economy was tough and many families were experiencing downsizings or lay-offs from their jobs.  Our half-day preschool program became a luxury expense that needed to be cut rather than a necessity expense.  In addition a new, full-day childcare center opened three streets away.

Enrollment slowed.  We no longer had a waiting list.  I continued the preschool marketing we had always done (flyers and word of mouth).  I also added a Facebook page and sent letters and mailings out to the local schools, PTO's, local businesses as well as to local churches who did not have a preschool program (we were a Christian program).

The next year, I added physically going to places where families were!  I volunteered at the local library at the time when Preschool Storytime was taking place.  I visited local parks and sports fields.  I occassionally attended local Pop Warner games to network with families!

Does this sound familiar?   We do what we know, but we don't really "know" the best and latest preschool marketing strategies that work.  

I've done a lot of research over the past few years and continue to read everything I can about preschool marketing.
The goal of this section is to share with you what I have done, what I have learned and what I continue to learn to help you do 2 things:

1.  Learn how to make preschool marketing a top priority throughout your week.
2.  Learn strategies that work rather than grasping at straws and trying to reinvent the wheel and figure it out on your own.
Here are some of the preschool marketing strategies we are going to cover (The titles will be blue links as the pages are built):
When a family comes to your program to "check it out", be prepared!  Be sure your staff is prepared!  There is more to a tour than just walking through the classrooms, handing out a packet and giving them your "elevator" speech about your program!  If done properly, you can close 80% of your sales AT THE TOUR and an additional 10% within 24 hours of the tour!  That's been my record for 6 years and it's not just MY record, it's pretty standard if your tour is done properly and done well!
If you don't have a web presence, you need to look into this RIGHT NOW!  Most people will do a Google or Bing search to find you.  And guess what?  If you're not online you can't be found!  What's more, if you ARE online but not using good SEO (Search Engine Optimization--such as keywords), you will not be found.
Current families are your first line for increasing enrollment for next year!  Offer them early enrollment for the next school year...but begin early!  I suggest BEFORE the winter holiday season!
Family Referrals- Word of Mouth

This is the number 1 way to increase enrollment!  Your current or past families passing on the word of how wonderful your program is!  We have also had referal incentive programs that worked well!  Your current and past families are your number one key to preschool marketing success!
Staff as Preschool Program Marketers!
There are many ways for your staff to be active marketers of your program!  After all, they provide the care to the children enrolled!  Your staff should be part of, trained for and involved in the marketing strategies throughout the year.  We'll talk about the many ways to do this!
Love it or hate it, Social Media is the primary way many of your families communicate.
It's important to have social media presense.  We'll discuss the ones that will best reach your target audience.
Email Marketing

Here we will talk about permission marketing---not spam!  Nobody likes spam (being contacted without permission)--it's online junk mail and it is ANNOYING!  

Here we will talk about the many ways to receive email addresses from your target audience (with their permission) that you can market your program to.

Once you obtain them, you then need to have a good email marketing program in place.  We'll discuss the many ways to do this!
No, I'm not talking about cold calls--however, if you feel so moved, go for it!  I'm talking about how you answer your phone, who answers your phone, what happens if someone is not available to answer the phone (off hours, weekends, holidays, etc.).
Brochures, Flyer, Business Cards

Traditional but tried and true!  We'll talk about how to make them, what to include and how to best use them as a preschool marketing strategy.
Media Marketing
The days of "Let your fingers do the walking, it's a snap!" are gone (Did that Yellow Pages jingle just date me?! ).  There are many other forms of media you can capitalize on to market your program including radio, television and more!
Maps!
Yes, an old fashioned map!  I had a map of the city my program was in on the wall of my office.  I had pins on the streets where my current families lived to try and identify patterns.  And that is just the beginning of what you can do with maps!
Community Events
Your program should be represented at most community events.  Also, you can host community events at your program!  
Many programs hold what is called an "Open House" a week or so before the school year begins.  I've seen (and worked at) programs who utilize this night to collect registration forms for children who will be attending their program.  This is NOT an Open House!  This is an Orientation night!

At a true Open House, one that is meant for preschool marketing and increasing enrollment, is planned intentionally many times and many ways throughout the year!  Prospective families are invited to visit your program.  There are many ways to do this as an effective preschool marketing strategy!
Newsletters
Pretty basic, right?  Now I know, not all families read them (How many have you found at the bottom of a child's backpack after winter break that were from September?  Just me?  ;)  ).  There are many ways to use, send and market using newsletters.  
Preschool Marketing Summary
Is there a preschool marketing strategy you use that I have not listed here?  Let me know by sharing it below or by Clicking Here to Contact Me!  I'd love to hear about it and add it to this section!

Go to the Preschool Director's Main Page for More Administrative Articles!

Go to Preschool Plan It's Home Page