Community Helpers Librarian Theme for Preschool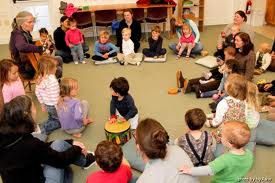 Community Helpers Librarian as a theme? Absolutely!
In a world of PDF files and E-books, we have the opportunity to introduce children to books and their home- the Library!
Most of us have a library in our preschools, and now we can introduce them to our local librarians and teach what a wonderful resource our librarians are!
This theme page is filled with preschool activities and ideas for all areas of your classroom.
Let the Theme planning begin!
You can either scroll down through this page to see all of the preschool activities for your theme or click the link below to go to specific preschool activity types you are looking for.


LIBRARIAN
Art Activities
Block Area
Circle Time Activities
Cooking Recipes
Dramatic Play Ideas
Easel Ideas
Gross Motor Games
Library and Literacy
Math And Manipulatives Activities
Music and Movement
Sand and Water Table
Science Activities
Writing Activities
Miscellaneous Ideas
---
LOOKING FOR OTHER COMMUNITY HELPERS THEME PAGES? Click the Link below!


Click Here for COMMUNITY HELPERS MAIN PAGE
---
Art Activities
Community Helpers Librarian Theme Art

I Spy Books-Preschool Style!

Materials Needed: the book Look Again by Tana Hoban; old magazines; plain white paper; scissors; stapler
In advance, fold the sheets of white paper in half (one for each child). On the fold, cut out a 1" square and unfold.
Read the book Look Again by Tana Hoban to the children.
Have the children choose a picture from the magazine and tear out the page.
Have the children position the cut-out square over the object from the magazine.
Staple the white paper to the picture on the top and bottom to secure it.
Help the children trim away any excess edges of the magazine.
Each child displays his or her picture.
The class tries to guess the object from the small portion that is visible through the square.
The child then shows the complete picture.
EXTENSION: Place these in a binder in your library for the children to enjoy over and over!
Freight Train
Read
Freight Train
by Donald Crews.
Provide the children with fingerpaint to create their own freight trains of different colors and shapes.
---
Return to Top
---
Block Area
Community Helpers Librarian Theme Block Center Ideas
Add different colors and shapes of tag board. Encourage the children to set up a library using the blocks and sorting the colored "books" into different sections of the block library.


---
Return to Top
---
Circle Time Activities
Community Helpers Librarian Theme Circle Time Ideas
Circle Time is such a great time for children to learn the social skills of being together as a large group AND to learn more about your theme!
Puppet Shows

Model to the children how to use puppets to present a favorite story. For example, tell the story Popcorn by Frank Asch.
Place the puppets and the book in the library area for use later in the morning.
Fingerplays and Songs

At The Library
Teacher:
There's a place in your town where you can go
To find out anything you want to know.
Where books on everything are arranged just so. Where?
Children: At the library!
Teacher:
Do you need a car repair book? Or maybe a new recipe to cook?
Directions for a model car? the names of each and every star?
The one place to find this and more, Where?
Children: At the library!
Teacher:
Do you wonder how bridges are built? How to make a patchwork quilt?
Or what made the Leaning Tower tilt?
Find the answers, if you will, Where?
Children: At the library!
Teacher
Do you love to read the tales of cowboys riding the western trails?
Cinderella, peter Pan and Tinker Bell?
Find poetry, fables and stories to tell. Where?
Children: At the library!
The Librarian
The librarian helps the visitors find
Many good books to strengthen their minds.
Magazines and movie and music are stored on a rack.
You can take some things home
But you MUST bring them back!

---
Return to Top
---
Cooking Recipes
Snack Recipe Ideas to Cook Up for Your Theme!
Cooking with children helps develop their math skills and helps them to learn how to follow directions. It also allows for some great conversation! Ask many questions while cooking with your children to encourage conversation! Be sure to ask specific themed questions while making these fun snacks!
Baby Pizzas
Ingredients and Items needed: English muffins (split); margarine or butter, 1 lb. ground meat and or sausage, 2 eight ounce cans of tomato sauce; grated mozzarella cheese
Brown the gound meat and sausage in advance. Drain well.
Toast the muffins.
The children spread half with butter.
They add 1 tablespoon of tomato sauce.
They sprinkle on meat or sausage.
They top with grated cheese.
Broil until the cheese is melted.
This is best done when set up assembly line style. The children choose what they want on their pizza!
Serve. While the children are eating, read CURIOUS GEORGE AND THE PIZZA by Margaret and H. A. Rey.


---
Return to Top
---
Dramatic Play Ideas
Community Helpers Librarian Theme Ideas to Transform Your Dramatic Play Area
Librarian
Place a table and chair in your center. Provide pencils, erasers and a stamp at the table.
Place some books in the area on a shelf or in a box. (In advance, place a sticky note in each book).
Place some bean bag chairs, pillows or carpet squares in the dramatic play area.
The children take turns sitting at the table to be the librarian.
The other children, one at a time, pick out a book or to, take them to the table and print their name on the sticky note that is in the book.
The librarian places a stamp (if you have a date stamp, that would be awesome!) next to the child's printed name to remind them when the book is due!
The children read their books in the dramatic play library area.


---
Return to Top
---
Easel Ideas
Community Helpers Librarian Theme Ideas for your Easel--More Than Just Painting (Although that is always THE favorite in our classroom!)
Books, Books, Books!
Encourage the children to illustrate a favorite part of their favorite book!
Write down the story they tell for each page as they paint!


---
Return to Top
---
Gross Motor Games
Community Helpers Librarian Theme Large Group Games that help build their muscles while they have fun together
I Spy A Book With….  (thank you, Renae, for this idea!)
In advance, place some board books (they stand up better) with different and distinctive covers outside; on for each child.
Tell the children that the library is missing some books, encourage them to pretend they are librarians and go on a book hunt to find the missing book you spy.
Say, "I spy a book with a _____ on the cover", hand a child a card that shows an image of the cover. Do this for every child so they are each finding a different book. This eliminates potential pushing, shoving and arguing over who got the book first.

---
Return to Top
---
Library and Literacy
Community Helpers Librarian Theme Ideas for Your Library and Literacy Activities for your Preschool Classroom
Find The Letter
Place magnifying glasses and index cards with laminated letters (one letter on each card).  Provide a few cards each day.  The children search through the books to find as many letters of the day that they can find!
Book Suggestions for the Library
(I LOVE Amazon, and if you choose to get yours there, they do send me a few cents--which supports my coffee habit!)

I Want to Be a Librarian
by Carla Greene
LOOK AGAIN!
by Tana Hoban
Quiet! There's A Canary in the Library
by Don Freeman
Strega Nona
by Tomie de Paola
Click the link below for information on how to set up a Library area in your Preschool Classroom!

Library Interest Area in Preschool
---
Return to Top
---
---
Math And Manipulatives Activities
Community Helpers Librarian Theme Activities to help your Preschoolers develop those small muscles in their hands!
NONE HERE!
Have ideas for a Librarian math activity?  Click here to contact me and be sure to tell me that your idea is for the Librarian Theme in your message to me!

---
Return to Top
---
Music and Movement
Community Helpers Librarian Theme Music and Movement Activities and Ideas to get your Preschoolers Movin' and Groovin'!
Go To The Library
Have the children act out the following song/chant!
Verse 1
"Goodness Gracious" said the lion.
"I must do something with my hair.
I need a book on hair styles,
But where can I go, oh where?"
CHORUS--sing the first 2 lines loudly
Go to the library, the library!
You'll find just what you want at the library!
"Shhh!" said the librarian (whisper)
"Be quiet so others can read!" (whisper)
Verse 2
"Doggone it!" said the dog.
"I've got a whopping case of fleas.
How can I make them go away?
Somebody tell me, please!"
REPEAT CHORUS
Verse 3
"Wiggle, wiggle!" said the bookworm.
"I don't have a thing to read!
I'm tired of reading newspapers.
Real books are what I need!"
REPEAT CHORUS
Verse 4
Now the dog has no fleas,
The lion has a perm.
They both love the library,
And so does their friend, the worm!
REPEAT CHORUS

---
Return to Top
---
Sand and Water Table
Community Helpers Librarian Theme Activities for the Senses!
Book Shape Textures
Cover book shapes with different textures (suede, sandpaper, fabric, etc.). Make 2 of each. The children can describe each one by touch and match them.
EXTENSION: Provide a bag. Place one of the shapes in the bag. The child feels it without looking and tries to choose which of the other cards in front of them matches the one in the bag.


---
Return to Top
---
Science Activities
Community Helpers Librarian Theme Science Activities--for your Preschool Scientists in Training!
Repair Center
Provide rolls of tape and a box for books that need to be repaired.  Help children to repair ripped pages or bindings in books.
---
Return to Top
---
Writing Activities
Writing Activity Ideas for Your Community Helpers Librarian Theme!
Community Helpers Alphabet Book
Make this book in advance.
Print one letter of the alphabet and a corresponding word on white piece of construction paper along with a picture of each item.
Assemble in a loose leaf notebook and display at the Writing center with dry erase markers and tissues.
The children can then "read" the book and practice printing their letters.
Here are suggestions for the words/pictures for each letter:
Aa apron (carpenter or bakers apron)
Bb books
Cc car
Dd dentist
Ee equipment (i.e. equipment for a fire fighter)
Ff firefighter
Gg garbage truck
Hh hospital
Ii instrument (doctor or dentist instrument)
Jj janitor
Kk keys
Ll library
Mm mail carrier
Nn nurse
Oo office
Pp police officer
Qq quarter (for a grocery store, cash register, etc.)
Rr red (fire truck)
Ss school
Tt teacher (pictures of you and your teachers!)
Uu uniform (many different uniforms)
Vv vehicle
Ww whistle
Xx x-ray
Yy yellow (school bus)
Zz zip code (draw an envelope with a stamp and circle the zip code)
---
Return to Top
---
Miscellaneous Ideas
Miscellaneous Activities for Your Community Helpers Librarian Theme!
Field Trips
Of course, set up a trip to the children's room of the local library!
Classroom Visitors
Invite the local librarian to come to you classroom. Many will come with books, crafts and activities to do with your class!
Invite a parent to come and read a story or two to your class!


---
Return to Top
---
Go to COMMUNITY HELPERS MAIN THEMES page
---
Go to MAIN THEMES page from this page
---
Go to Preschool Plan-It's Home Page