Parent Volunteers in the Preschool Classroom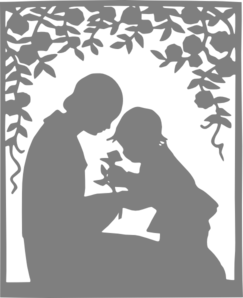 Preschool parent volunteers in the classroom can be such a blessing...or a nightmare!  Be clear about expectations and don't assume that they know what to do!  
Families are the primary teachers of their children.  Therefore, having parent volunteers or other adult family members assist in the classroom helps the child to see the connection between home and school.  It also provides the families the opportunity to see what happens in a typical preschool day and may help them learn new ways to teach and guide their children!
Working with families is a learning experience for both the teachers and the families.  It is a wonderful way to strengthen your relationship as team members in the growth and development of their children!

When you discuss volunteering with them, discuss how children act in a group can be very different than how they act at home.  
They also need to know that how they handle discipline at home may not be how behavior issues will be handled in the classroom, even if it is THEIR child!  They need to follow classroom rules and those rules need to be consistent for all children.  

There should be no special exceptions to the rule for their child just because the parent is present. Conversely, there should not be higher expectations of their child just because the parent is present.

Whether a parent is helping out once in a while, once a month or once a week, I highly recommend having a Parent Participation Policy.  It is in this policy that parents the information discussed above will be made clear. It allows the parent to know in advance what they are and are not responsible for.

Parent AND Student Intern Volunteer Handbook
My resource pack with editable pages including observation forms and an end-of-placement evaluation form for student interns.
Get Yours Here
When Parent Volunteers Don't Work Out
Sometimes, working in the classroom does not work out.  
Having a policy that outlines that information will be helpful if you need to stop having a parent help in the classroom for one reason or another.
In summary, most families are looking for ways to be involved in their child's program!  
Volunteering in the classroom is a wonderful way!

Below are several links to help you develop policies and goals for families volunteering in your program.  
Feel free to adapt any of the information to use in your own program.

How to Develop a Parent Volunteer Handbook

How to Develop a Parent Volunteer Observation Form
---
Other Pages You May Be Interested In

Go to Preschool Plan It's Home Page