Mice Theme for Preschool
A Mice Theme for Preschool!  Squeak!  Squeak!  
This fun theme will help preschoolers learn about these small animals while developing preschool process skills.  
This  page includes preschool lesson plans, activities and Interest Learning Center ideas for your Preschool Classroom!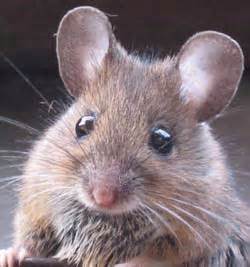 Let the Theme planning begin!
You can either scroll down through this page to see all of the preschool activities.

Or, you can click the link below to go to specific preschool activity types you are looking for.
Thinking about a Mouse as a Classroom Pet?
Read my article about it by CLICKING HERE!
Art Activities
Shape Mouse

Materials needed:  construction paper, scissors, glue, white paper

The children cut the paper into shapes to create a mouse.

VARIATION:  Provide either precut shapes or shape stencils for the children to trace and cut out to make their mouse including circles, triangles, skinny rectangles (for whiskers),etc.

Great follow up to the book Mouse Shapes by Ellen Stohl Walsh.

Yum!  Lunch!
In advance, cut out mouse shaped stencils.

The children trace a mouse onto white paper and cut out.

They then glue colored tissue paper onto the mouse shape.

This is a great followup to the book Lunch by Denise Fleming.

Block Center Ideas
Mouse Trap!
No, not the board game...that is FAR TOO old for preschoolers.  However, why not learn about ramps, marbles and traps in your Block Area?!

Add PVC tubes, marbles, paper towel tubes, wheels (like a water wheel) etc. and go for it!

Circle Time
Circle Time is such a great time for children to learn the social skills of being together as a large group AND to learn more about your theme!
Hickory, Dickory Dock!

Teach the children this nursery rhyme.  Extend it by making flannel pieces for them to use at the library!

Hickory, dickory dock  (Hold arm up with elbow bent).

The mouse ran up the clock (run fingers from other hand up arm).

The clock struck one (hold up one finger).

The mouse ran down (run fingers down the arm)

Hickory, dickory dock!

Scissor Practice

What better way to supervise scissor use than in Circle Time where they all learn together!

In advance, (keeping with the Strawberry theme from above!), make a large strawberry for each child from paper.  Draw lines up the middle--some zig zagged, some straight, etc.

The children practice cutting on those lines as you talk about the story!

Cooking Ideas
Cooking with children helps develop their math skills and helps them to learn how to follow directions. It also allows for some great conversation! Ask many questions while cooking with your children to encourage conversation! Be sure to ask specific themed questions while making these fun snacks!

Mouse Cookies

Using your favorite recipe, give the children a large scoop of cookie dough.  Have them separate it into 3 pieces.

Show them how to roll it into a ball and then flatten each ball to make a head and ears. 

(Be sure the ears are pressed into the head).

Decorate with raisins for eyes and pretzel thins for whiskers once cooked.

Ideas to Transform Your Dramatic Play Area
Pet Store

Set up a pet store with stuffed animals, especially mice!, in boxes for them to care for and sell!

Include cash register, money, brochures (made by the children.....see writing center for ideas).

Ideas for Your Easel--
More Than Just Painting (Although that is always THE favorite in our classroom!)

Mouse Paint

Provide Red, Blue and Yellow paint for the children to create colors.

Great follow up to the Mouse Paint book by Ellen Stoll Walsh.

Mice Theme Large Group Games
To Help Build Their Muscles While They Have Fun Together

Where Can a Mouse Live
Take a clipboard outside.  Go for a walk with the children and tell them to look around for a small place a mouse could live.

Write down all their ideas.  Take pictures if you can!

When back inside, hang up the list and talk to the children about what they found.

If you took pictures, print them out and make a book out of them!  One place for each page such as:

"A mouse could live in the drain."  ---Cheryl

"A mouse could live in that tree."  -----Bobby

Ideas for Your Library
Book Suggestions for the Library

Chrysanthemum
by Kevin Henkes
If You Give a Mouse a Cookie (If You Give...)
by Laura Numeroff
Lunch
by Denise Fleming
Little Mouse and the Big Red Apple
by A. H. Benjamin
Mice (Pet Care)
by Rebecca Sjonger
Mouse Count
by Ellen Stoll Walsh
Mouse Paint
by Ellen Stoll Walsh
Mouse Poems
by John Foster
Mouse Shapes
by Ellen Stoll Walsh
The Little Mouse, the Red Ripe Strawberry, and the Big Hungry Bear (Child's Play Library)
by Don and Audrey Wood
Activities to Help Your Preschoolers Develop Their Math Skills and the Small Muscles in Their Hands!
Colored Cookie Chip Sorting

I saw this idea on Pinterest and LOVED it (it is on my Pinterest Board)

In advance, cut out many cookie shapes.

Draw the "chocolate" chips on the cookies using different colors (but just one color per cookie).  

You will have multiple cookies with red chips, green chips, etc.

Place the cookies on a cookie sheet and provide a spatula.

Provide colored plates.

The children use the spatula to take the cookies off the cookie sheet and onto the plate of the corresponding color!

Music and Movement Actitivities to Get Your Preschoolers Movin' and Groovin'!
The Old Gray Cat

Play this game with the children.  Sing this song in any tune you like. 

One child is the cat and the rest are the mice.

The old gray cat is sleeping , sleeping, sleeping.
The old gray cat is sleeping in the house.
The little mice are dancing, dancing, dancing.

The little mice are dancing in the house.
The little mice are nibbling, nibbling, nibbling.  

The little mice are nibbling the cheese in the house!

The little mice are resting, resting, resting.
The little mice are resting in the house.  
The old gray cat comes creeping, creeping, creeping.  

The old gray cat comes creeping in the house. 

The little mice go scampering, scampering, scampering.  
The little mice go scampering in the house.

Another child takes a turn being the cat.
Activities for the Sand and Water Table
Cookie Ingredients

Add oatmeal and flour to your sand table for the children to feel the ingredients used to make mouse cookies! 
Activities for Your Preschool Scientists in Training!
Classroom Visitor!

Does one of your families have a pet mouse?  Ask if you can have the mouse visit for a day or the week.

Be sure you find out how to properly care for it.

Provide home made journals for the children to draw pictures of the mouse and to dictate stories to you about the mouse.
THINKING ABOUT A MOUSE AS A CLASSROOM PET?  
Writing Activity for Your Theme
If You Give a Mouse........

Make your own class book!

This week, print the following on the bottom of white paper:

If you give a mouse a _______________, it will want ____________________.

Have each child make a page, filling in the blanks and illustrating a page.  They should also print their name on their page--they are the illustrator for that page!  Work on this all week.

At the end of the week, staple it together and read it to the children!

---
Go to MAIN THEMES Page for more theme ideas!
---
Go to Preschool Plan It's Home Page
---