December Preschool Themes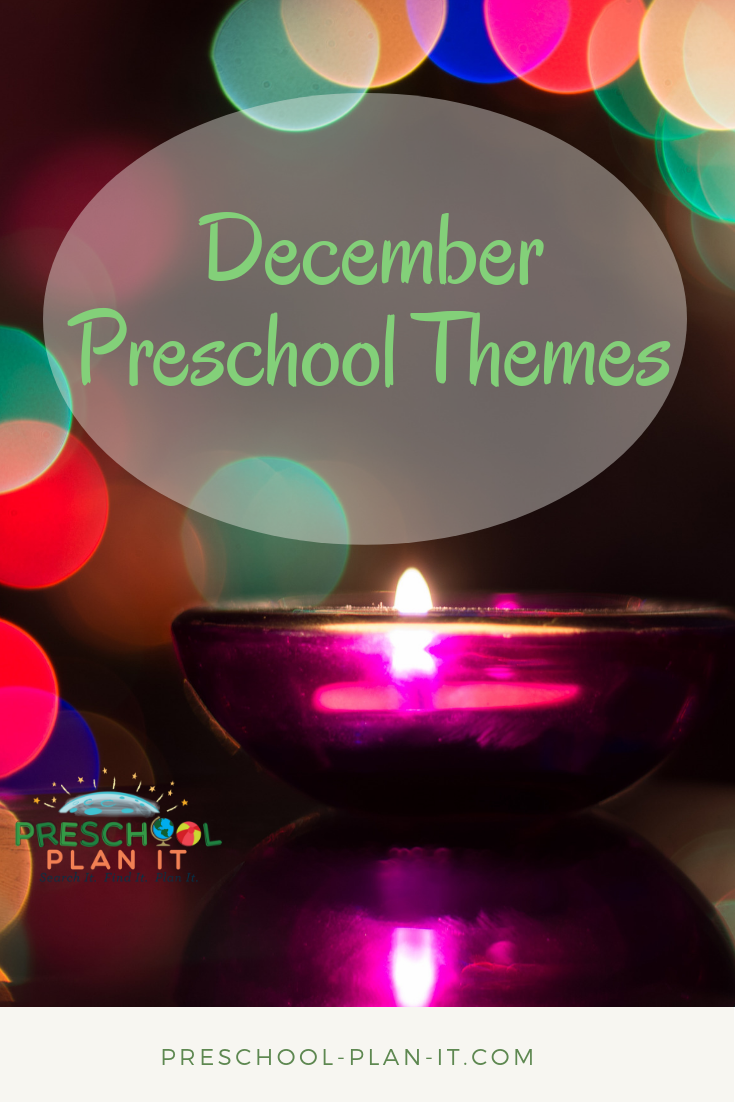 Below are some suggestions for December preschool themes for your classroom.  Some are traditional themes for this month and others, not so much! Within each theme you'll find many activities to keep your preschoolers engaged and learning in all your Interest Learning Centers!
My Suggested December Preschool Themes
Children are experiencing so much through their senses because of the holidays! This makes it a perfect topic to add to you December preschool themes list!
You could spend one week taking about each sense this month!
Go to the Five Sense Preschool Theme Here!
---
A Clothes preschool theme helps preschoolers learn about colors, matching, textures and develops self-help skills of picking out their own clothing! 
There are many preschool themed activities and idea for your Interest Learning Centers here!
---
In some areas, December is cold and outside time is limited, making it a great time to turn your classroom into a prehistoric preschool wonderland! 
This Preschool Dinosaur Theme has loads of preschool activities!
Go to the Dinosaur Preschool Theme Here!
You've gotta love it Popcorn as a preschool theme! You can eat it, count it, color it, learn about science with it!
You can also use it to make decorations for your Christmas tree and more!
---
A Pie Theme for Preschool!  December holidays usually mean December desserts!
This theme is great for an anytime theme, to go along with a holidays (or even for PI on March 14th!)
---
This Quilts Theme for Preschool came about because our preschoolers were having conversations about their favorite blankies!
We have cold weather in December, so it seems a great time of year for a Quilts Theme!
Winter is a preschool theme that offers activities with snow, ice and more for your preschool classroom!  
Bring some snow and ice inside your classroom to learn more about this season!

---
Winter Animals are all around this time of year-not all animals hibernate in the cold weather!
This Winter Animals Preschool Theme page is filled with preschool activities and ideas for all areas of your classroom.

December Preschool Themes - Holidays
Keep in mind that the seasons may be different where you are so my suggestions may not work for you. Here are other ways to search for preschool themes for you!

Not sure which themes to teach next month?



Join over 52,000 other teachers and become a member of my FREE Preschool Teacher Club!
You'll receive a new weekly theme with downloadable activities on the 1st of each month.
You'll also receive a weekly newsletter with tips and articles to help you
continue to be an awesome teacher. 
Sign up Today and I'll send you my Lesson Planning Forms Packet!

These are the forms I use to plan themes!  
Yes! I Want To Join!
Click Here to See Even More Resources That Will Save You Time!
---
Go to Preschool Plan It's HOME Page
---