Preschool Lesson Plans, Preschool Themes & More!
Welcome to Preschool Plan It!
As an early childhood educator/director for the past 20 years, I know you spend a huge amount of time developing your preschool themes, activities and preschool lesson plans.
I also know that the amount of time spent planning is second only to the time spent in the classroom interacting with your preschoolers! 
You are committed to planning preschool curriculum that is engaging, hands-on, interactive and fun.  

You do this while ensuring that the activities you choose meet your goals of supporting each child's level of growth and development. 

---
Preschool Plan-It is committed to providing you, the preschool teacher, with everything you need to develop preschool lesson plans and preschool activities for your classroom all in one place.  
Here at Preschool Plan It, you will "Search (for) It, Find It and then Plan It"!
Here's An Example of Some Interactive Fun!
The first thing you should do is subscribe to
The Preschool Primer
It is the best way to stay current on all the latest preschool information!
In addition--you will receive my 17 page FREE Checking for Ticks activity e-book!  This is tick season and a great time to show the children how to check for ticks!
You'll receive a Tick Check Poster, A "How To" Remove a Tick Poster, a Tick Life Cycle Poster, song and song cards, and 13 activity suggestions to set up for your Interest Learning Centers!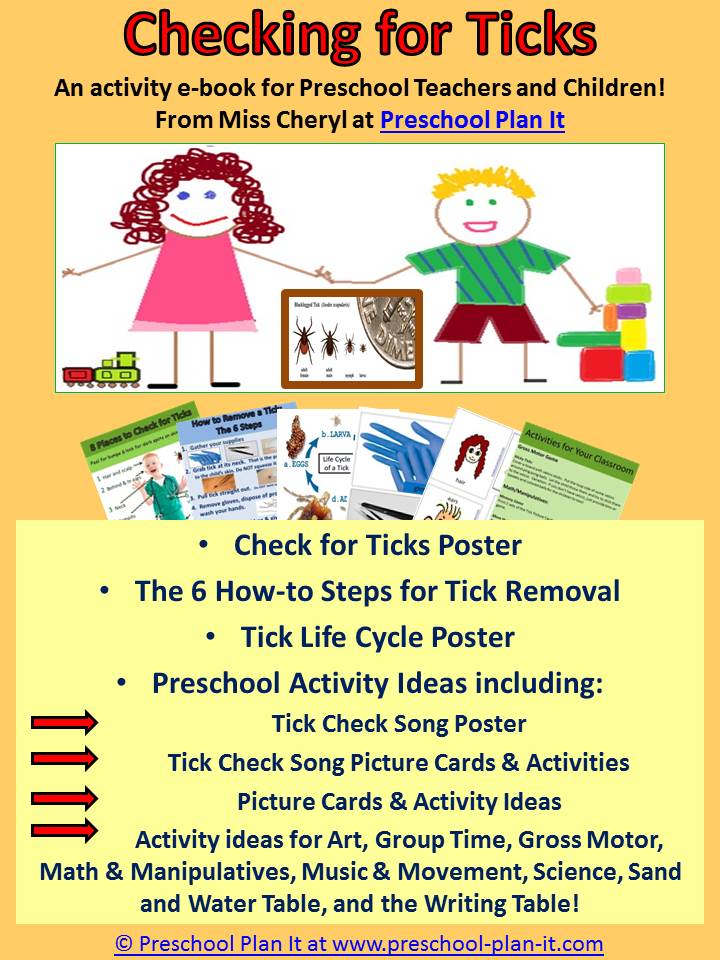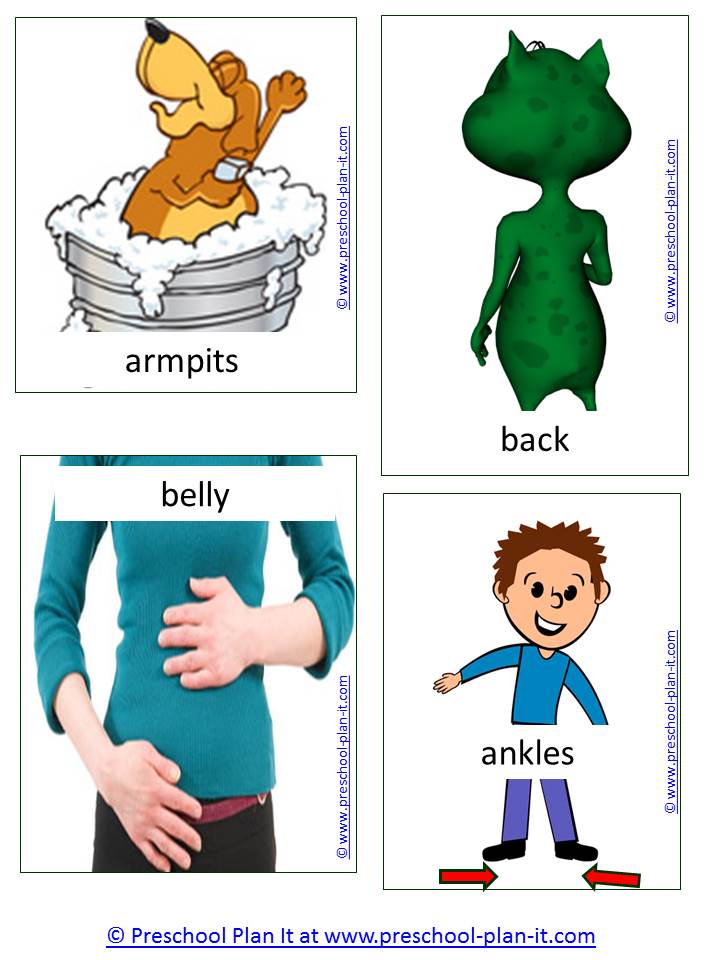 ---
There is so much information on this site I wanted to help you navigate it a bit!  There are 6 main sections which I will break down for you below.  They are Lesson Plans, The Classroom, The Preschoolers, Families, Teacher specific information and, coming soon, Director/Administrator information.   
Preschool Lesson Plans Section
The Classroom Section
The Preschoolers Section
Families Section
Teacher Lounge Section!  A place just for you! 
Preschool Graduation
Director and Adminstrator Section
Resources for You!
---
Keep in Touch!
There are many ways to stay current with new pages and information that become available on Preschool Plan It!
---
And don't forget to subscribe to my free newsletter below: