Preschool Themes with Activities for Your Interest Learning Centers!

Custom Search
Writing preschool themes and lesson plans is by far my favorite thing to do!  
As preschool teachers, we use traditional and not so traditional preschool themes or topics.  Themes are used to develop their curriculum.
On this page, you will find an ever growing list of themes to choose from!  To date, there are 147+ themes below to choose from!
Most of the preschool themes below include enough activities for you to run a full week's theme.  
You will find age appropriate activities for your Interest Learning Centers including art, science, math, dramatic play, writing, reading/library, easel, cooking and more!
I have a developmental, hands-on philosophy and the activities you find here will reflect that!
Preschool Theme Suggestions for February:
Want these monthly theme suggestions sent early?  
I'll send them to your email on the 1st Saturday of each month for the following month!  
In addition I'll send you a full week's free theme each month with activities and printalbes!
Sign up today, and I'll also send you the lesson planning forms I use to create themes! 
Join over 37,000 other teachers and become a member of my Free Club to receive all this and more!!  
Yes! I Want To Join Today!
Some resources to help you plan!
Preschool Themes
---
Resources I've Created To Help Save You Time:
Bread Theme!
Activities & Dramatic Play Posters
FREE!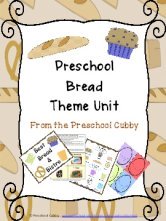 Save 25%!
Center Posters AND
Visual Schedule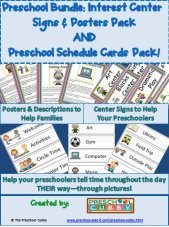 ---
Looking for Online Workshops?
Click Here to See More Resources That Will Save You Time!
Not sure which themes to teach next month?
Or, are you looking for some new theme ideas?

Join over 37,000 other teachers and become a member of my FREE Preschool Teacher Club!
You'll receive a new theme with downloadable activities on the 1st of each month.
You'll receive a weekly newsletter with tips and articles to help you continue to be an awesome teacher AND
the first newsletter of each month has my suggested themes for the following month so you can plan early!
Sign up Today and I'll send you my Lesson Planning Forms Packet!

These are the forms I use to plan themes!  
Yes! I Want To Join!
---
Go to Preschool Plan It's HOME Page
---