Graduation Is Coming!  Are you ready?
Preschool Themes with Activities for all of Your Interest Learning Centers!
Preschool teachers use traditional and not so traditional preschool themes or topics to develop their curriculum. You will find and ever growing list of themes below like Space, Bible Themes, Chicka Chicka Boom Boom, All About Me and holidays.
I am organizing and listing a minimum of 2 themes per month to this page. Over 50 new themes  are on their way, so please check back often!
Each preschool theme includes enough activities for you to run a full week's worth of age appropriate activities for your Interest Learning Centers including art, science, math, dramatic play, writing, reading/library, easel, cooking and more!
Click your preschool theme from the choices below for your preschool lesson plans.
Featured Themes for April
Preschool Themes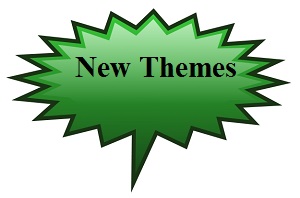 Upcoming Preschool Themes
Alphabet

Art Appreciation* (Van Gogh, etc.) 

Author Themes (i.e. Eric Carle)

Calendar

Character Traits

Countries (Italy, Ireland, etc.)

Cowboys/Wild West

Diversity/Multicultural Theme

Forest

Gingerbread

Houses and Homes

Jungle

Kindness/Sharing*

Mammals*(water, lnd and air)

My Body* (internal organs?)

Numbers

Rhyming

Shapes

Spiders

Tools*

World Wetlands Day* (Feb 2)
*Suggested by members
Upcoming Bible Themes
10 Commandments

Ark of the Covenant

Beatitudes

Fruit of the Spirit

Gamaliel

How to Pray

Jesus Loves Me

King David

Nicodemus

Psalm 23
---
Is there a theme that you need and do not see it listed below? 
Click here to contact me, and if I have the theme, I'll do my best to get it posted ASAP for you!
---
To receive my free monthly Preschool Plan-It Primer newsletter which contains articles, teaching tools and tips and a focus on a different Interest Learning Center (including practical activities to use with your preschoolers), enter your name and email address to the form below.
---
Go to Preschool Plan-It's Home Page